Protecting over 19% of the UK's power supplies and growing
That's over 16 million UK end users have some part of their daily activities covered by Power Protection systems. Designed and installed across the UK by Power Continuity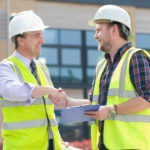 Click Here to see what our customers are saying
Diesel Generators and UPS Power systems, Power protection fully installed, 100% Power Continuity®
Diesel Generators and Uninterruptible Power Supplies , automatic Power Continuity fully installed. Keeping working when the GRID fails.Seamless clean NO Break Power.
UPS power systems, Emergency Power Systems and Rotary Fly wheel UPS solutions. Designed, manufactured, fully installed by Power Continuity. Backup Power Solutions. Comprehensive automatic 24/7 installations . Power Control without the Hassle.
No Sales People. We're Here To Help.We're All Engineers At Power Continuity .
True Uninterruptible Seamless Power Continuity
®
Serious about installing an uninterruptible power supply for your site.
Want to know why Power Continuity is vital?
We have over 25 years experience with design, supply, and installing UPS systems and Diesel Generators.
Power Protection Systems for REAL Power Continuity. The security of supply can no longer be taken for granted. Complete UPS maintenance and Generator Maintenance. It's your power solution, protect it. We are here to help your business remain operational.
We don't restrict you to one brand name. You can choose your own power systems – power protection. We Design and Install
Whether you are looking for UPS Power Systems or Diesel Generators for emergency power, we're here to help. Our engineers design Power Protection systems to suit your requirements. If you demand 100% Power Continuity then ask the experts at Power Continuity Ltd, we're here to help.
Call 0845 055 8455 We're Here To Help
No sales people, we're all engineers. Power Continuity 100% independent and impartial.
Design – Build – Installation – Maintenance