Business Continuity health is a prerequisite for any business survival strategy.
How safe is your business from outside issues?
Can you operate and remain profitable without mains power?
Can all your team home work at short notice?
Business Continuity depends on being prepared for any eventuality. Have you got all options covered?
This business continuity health analysis allows you to make your own personal check up in 2 minutes.
This is a FREE service to help you evaluate your company's preparedness.
Quick Test of the effectiveness of your existing Business Continuity Plan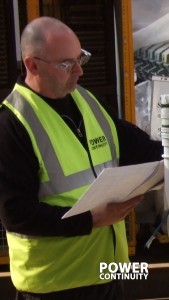 Simple – Follow the steps.
Answer the questions in the boxes below by clicking on each box,
then click continue.
Check out the final analysis of your company's vulnerability to risks – RESULT.
Print off the results for own reference,
or for discussion at your next business continuity agenda meeting.
Read the results and make your own judgement.
It could be, you're already in power control…..or not?
NEED HELP TO FIX PROBLEM ?
SEARCH FREE KNOWLEDGE BASE