Custom built Generators – We build industrial diesel generators to fit into any available space and ventilation within your buildings
Select any size of fuel tank, colour etc. and even your preferred which power control system. PowerContinuity use engines from all the major generator engine suppliers. Power Continuity design , build  and install the whole custom built backup system.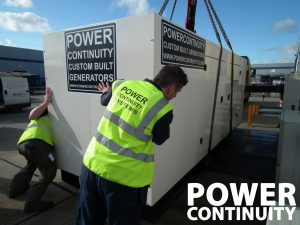 Is Space an Issue?
Nowhere to put the generator? Think again.
Custom built generators can be adapted into diverse environments.
We can help you to find under utilised space in your building

That's when custom built generators , bespoke to your site works for you.
Generator installations – Each installation is different. Some buildings have restricted access.Even limited space available for a generator. Most noteworthy, Custom built generators can be installed externally, inside the building or the roof.
If you're looking for
Custom Built Generators
Call us on 0845 055 8455
Power Continuity design and build
Site Survey – We will site survey your building at no cost. Establish the most suitable backup custom built generator option. To fit within the available space and conditions. Furthermore confirm accurate measurements to provide a 3D drawing.
Custom built generator -Design – PowerContinuity will design from scratch a purpose built generator system.
Additionally important, providing the schematics and electrical drawings, for building compliance.
Regardless of space, a fully installed automatic active power protection system.
Custom built Installation within an existing room – Our Specialist engineers have over 25 years experience siting generator systems in basements.
On roofs.Top of Skyscrapers. Head Office Locations. Basements, Harbours and Ports. Even on Ships.
Power Continuity custom build for any environment meeting specific sound levels.
On the other hand bespoke ventilation is crucial. In spite of limitations our engineers, will find the solution.
Generator Maintenance – At the point of installation, we train your own personnel how to operate the newly installed custom built generator.
Not only that, we also service the whole system 24-7 . Generator maintenance and emergency call out engineers, available 24 hours a day.
Specific Sound level requirements
You have your own requirements? – No problem – That's never an issue,
PowerContinuity provides a complete power protection system within comparatively restricted spaces.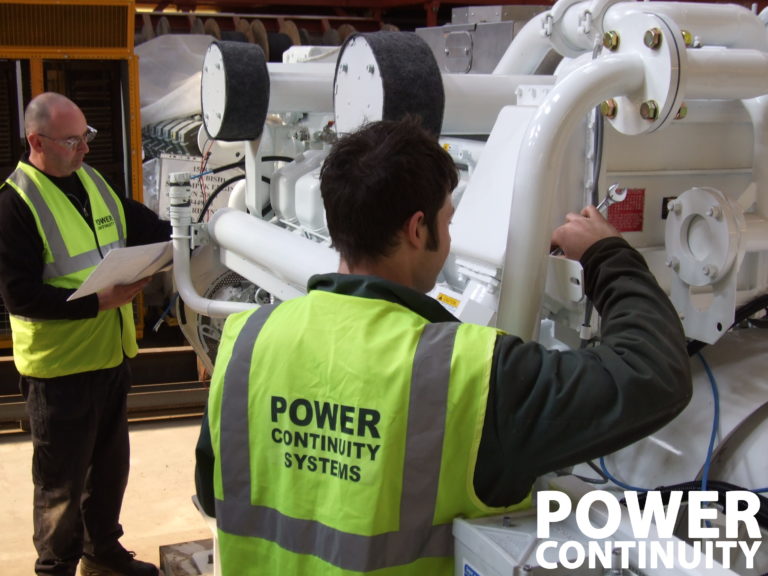 Site Noise and Conditions Vary.
Many locations have their own unique  business continuity conditions.
Correspondingly, they can be accommodated, by one of the variants below:-
Acoustic Sound Level Variants available
Standard Silent Specification = 80dbA or less noise emissions @ 1 metre in open field conditions. Termed 80dBA FFC.
Silent Specification = 75dbA or less noise emissions @ 1 metre in open field conditions
Termed 75dBA FFC.
Super Silent Specification = 70dbA or less noise emissions @ 1 metre in open field conditions
Termed 70dBA FFC.
Extreme  Silent Specification = 65dbA or less noise emissions @ 1 metre in open field conditions
Termed 65dBA FFC.
Whisper  Silent Specification = 60dbA or less noise emissions @ 1 metre in open field conditions. Termed 60dBA FFC.
Custom Built Generators for Extreme Weather Conditions
Desert Specification – These generators have to withstand operational temperatures up to + 55 C and – 10 C at night.
Double skinned acoustic – Containerised 'walk inside' generators with internal double skinned fuel tanks.
Extreme Winter Specification – Able to operate in the wildest conditions on earth. Freezing temperatures of down to -40C . Gale Force winds.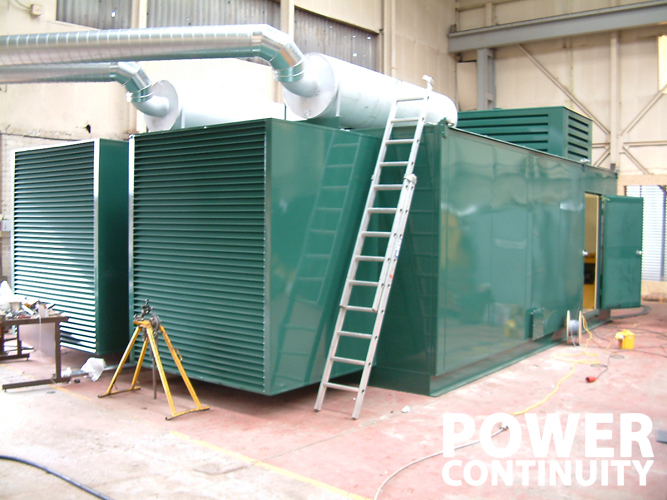 Custom Generators – Each Custom built Generator can either be fully automatic or manual.
Custom Built Generators – Installed
Open set
These are usually installed inside a dedicated room in a basement.
As well as, ground floor level next to the switch intake room.
Custom Built open set generators are all mounted on a heavy duty metal skid.
As well as combined with the alternator and fuel tank.
Furthermore there's no sound attenuation hence the noise levels are high.
In reality, Power Continuity can add attenuation within the room/building to achieve the requried sound levels
Alternatively, some sites necessitate generator removal prior to installation.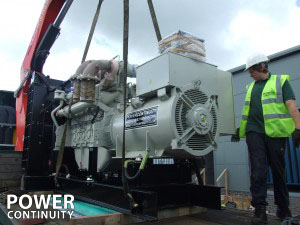 Canopied set
Sound proofing coupled with the close fitting acoustic canopy.
Installed outside a building in a car park or outside the intake room. Mostly 80dbA @ 1 metres noise level.
Acoustic and weather proof canopy
Similarly with the advantage of being lockable and weather proof.
Designed for typical weather conditions outdoors.
Containerised
Containerised generators are usually larger generators above 500kVA.
For example, Walk Inside. Extensive insulation. Weather Proofed with internal bunded fuel tanks.
80dBA @1metre to super whisper of 55dBA@1 metre custom built.
Custom Built Diesel Fuel Tanks
Firstly, Made to measure.
We custom build larger fuels tanks in accordance with the clients requirements.
Any size up to 14 days fuel requirements or more.
Fabrication build fuel double skinned tanks from 1000 litres up to 100,000 litres.
Custom built Automatic Mains Transfer panels
Built to your specs. Multiple cascading AMF panels are no issue.
More information on how an Automatic Mains Fail panel works.
Regardless of size, we custom build AMF panels.
Precise engineering, allowing cascading of different floors or equipment to start up in a predetermined sequence.
Automatic Mains Transfer Changeover panel
Notwithstanding the size, each generator that we build comes with a DSE control panel that allows it to be connected to an AMF.
An Automatic Mains Transfer panel allows the fully installed power protection to operate, without any human involvement.
The emergency power system will start up within seconds of a power failure.
As a result, support the building load.
Once the GRID power is restored, the AMF instructs the generator to turn itself off .
Time delays can be adjusted to the conditions of your installation, longer or shorter, whichever you choose.
Business Continuity needs Power Continuity
Call us on 0845 055 8455