Generator removals require expert handling.
The sheer weight and size of Diesel Generators requires our specialist removal teams to bring on site heavy lifting equipment.
All environmental issues associated with Generator Removals are handled by PowerContinuity.
Fuels tanks need safe disposal in accordance with current environment agency legislation.
Our Heavy lifting Hiab that can lift a 60 ton weight together with mobile cranes can make light work of even the most difficult generator removal project.
Whether ground level, underground car park, roof locations, within a basement, or deep inside your complex, no problem.
Redundant generators occupy useable space. Let Power Continuity remove your dysfunctional generator system.
Generator Removal Expertise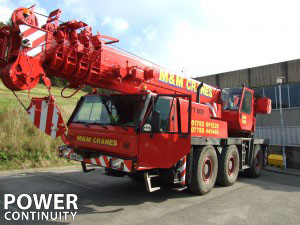 PowerContinuity has the expertise to de-commission and remove any Generating Plant regardless of size.
Mission impossible projects are our business.
Let our Specialist team, with over 25 years experience, de-commission, remove and dispose of even the largest generators.
Generator Relocation
PowerContinuity will relocate any generator power systems from 300 kVA up to 5 Mega Watts and beyond.
Silencers systems broken down for transportation.
We do what we say. Let our experience help you too.
Need a generator power system relocated from your company site.?
With the safe disposal of the generator and fuel tanks along with their  harmful fluids?
Generator Fuel Tank Removal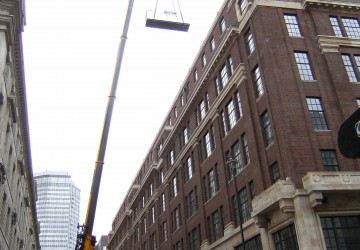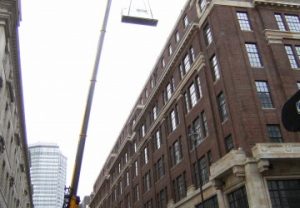 Coupled with the removal of the generator is the issue of the fuel tanks.
Despite, their being an integral part of the installation, these can be comparatively large in comparison.
Contaminated diesel fuel must be disposed of environmentally.
Structural bunded generator fuel tanks may required to be cut on site.
Site Survey
Prior to any removal project , we'll carry out a free site survey.
Generator Removals takes careful logistical planning consequently it's important to carry out a detailed reconnaissance of the proposed lift.
Ascertain strategic features outside the area occupied by nearby tenants.
Gain information about restrictive  features and other limitations in the area.
Access routes combined with any overhead height restrictions.
Call Power Continuity for a FREE QUOTATION
on 0845 055 8455
Business Continuity is Power Continuity
Power Continuity is a registered Trade Mark.