Deep Sea Controller – DSE 3110
Deep Sea Controller – DSE 3110
Here is an example of a Manual & Auto Start Control DSE 3110 Module.
The DSE 3110 control panel is the entry model from Deep Sea Controllers and is common on small manual Start/Stop generator sets.
Therefore it has limited functions for auto start control single stand alone generators.
As well as non electronic governed engines.
Although, it can be said that the DES 3110 is usually installed on smaller diesel generators. 
For Example, less than 50kVA output.
Also, this Deep Sea Controller also has a limited number of outputs,
Designed to work on electronic governed diesel engines.
Flexible and fixed (4) outputs and six digital inputs.
These are primarily set up and configured using the DSE configurator software available from the DSE website.
DSE 3110 model is available in only two variants.
More commonly, the CAN variant is for use with electronic governed engines
Alternatively the less common is the MPU / ALT variant for use with non-electronic governed engines.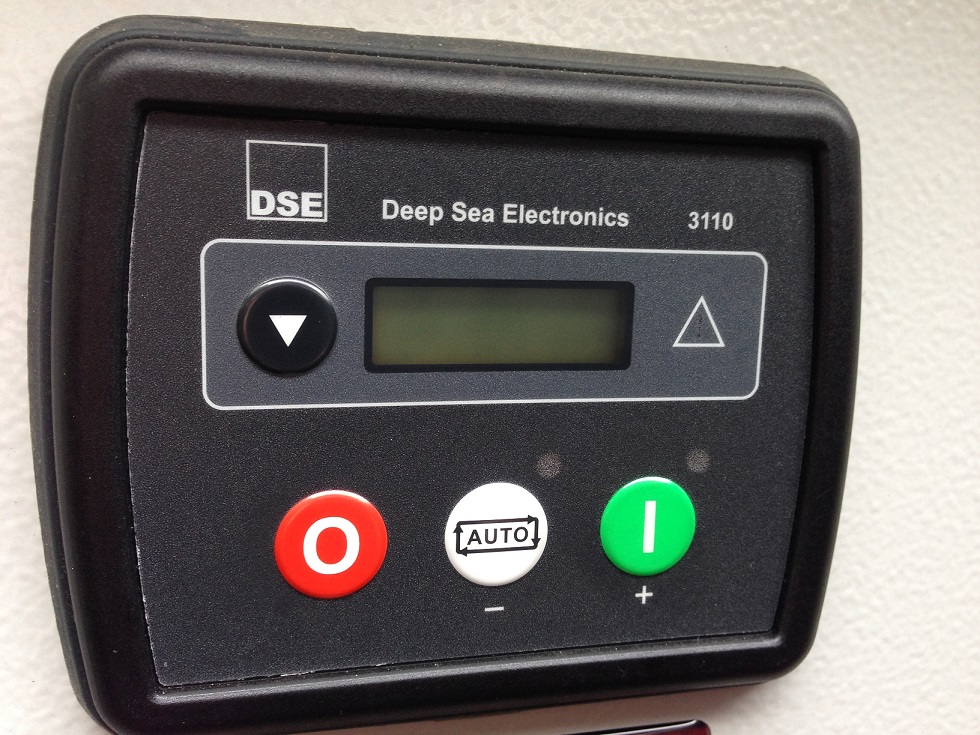 For more information on generators please visit:-
https://powercontinuity.co.uk/knowledge-base/diesel-generator-wont-start-tried-everything/
https://powercontinuity.co.uk/knowledge-base/generator-maintenance-daily-checks/
https://powercontinuity.co.uk/knowledge-base/generator-wont-start/
Also read the following helpful related articles