Diesel Generators – Automatic Load Shedding – Explained
Automatic load shedding allows diesel generators to start up synchronised, together with turning off generators not required. In effect shedding load.
Hence you only use the power required for the site and not over power. This is also a form of resilience N+1.
If you need any further information call Power Continuity on 0845 055 8455
The illustrations below explain how this works in practice: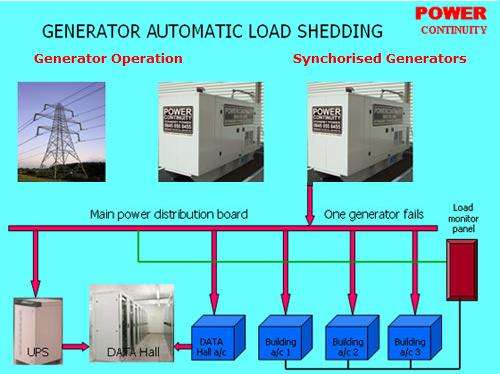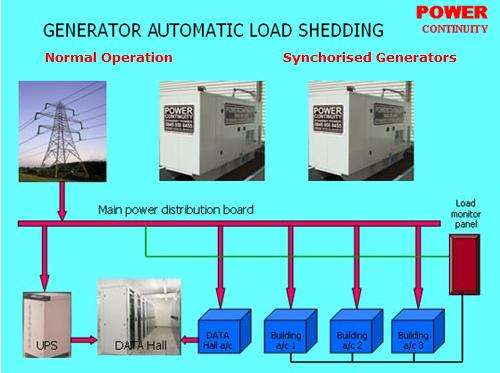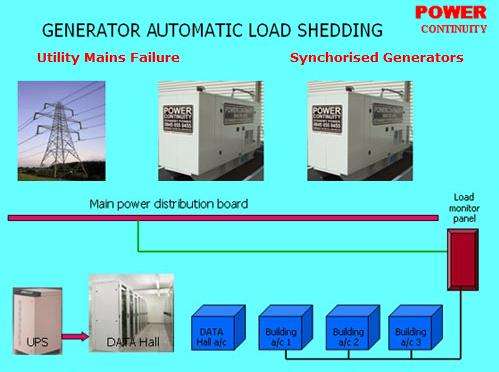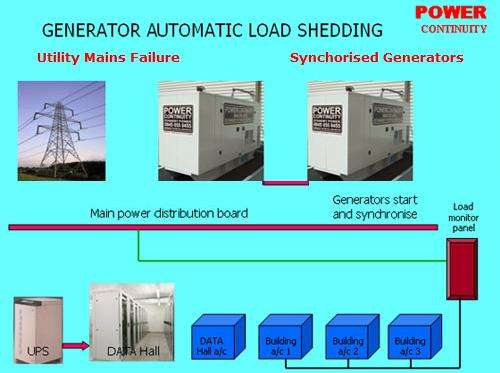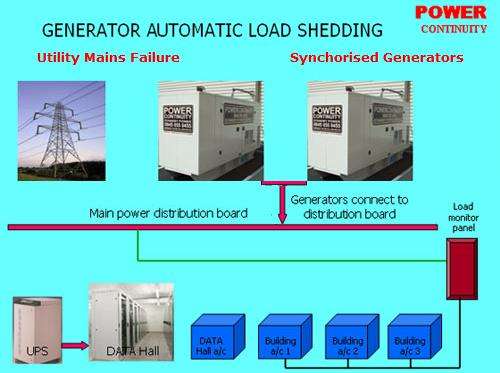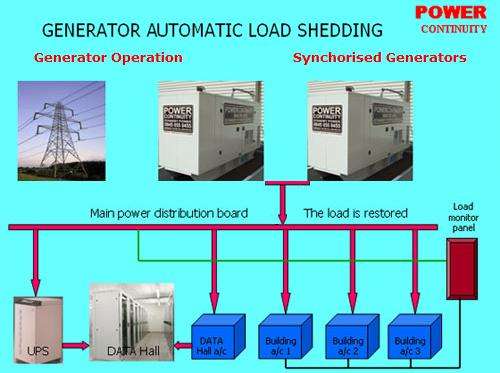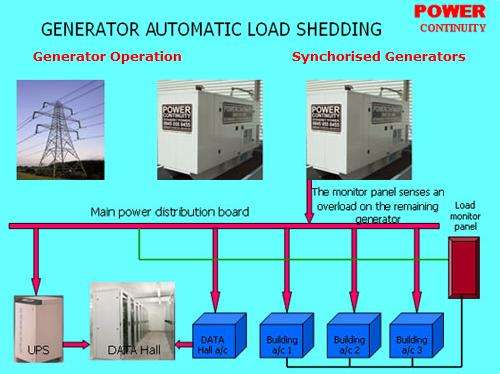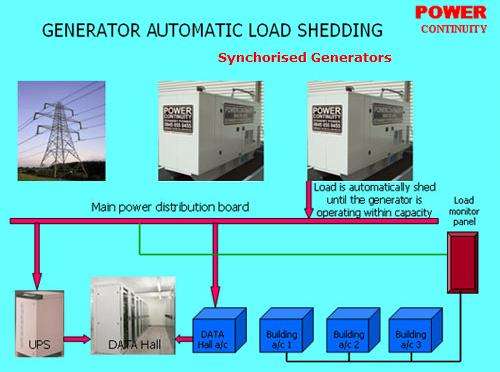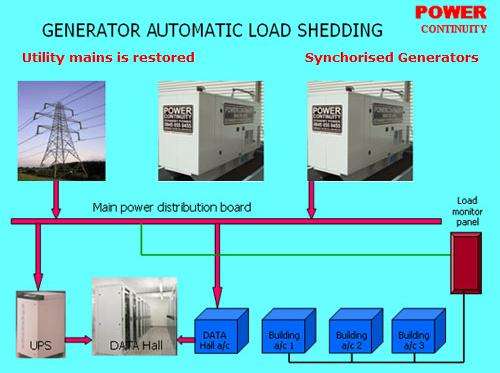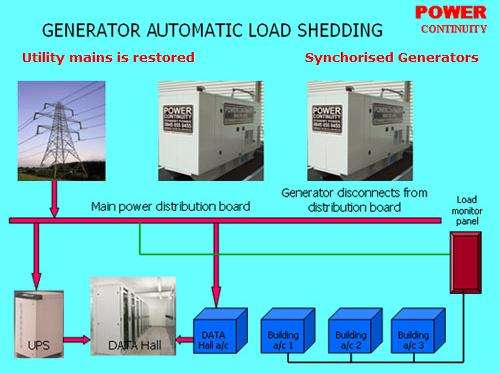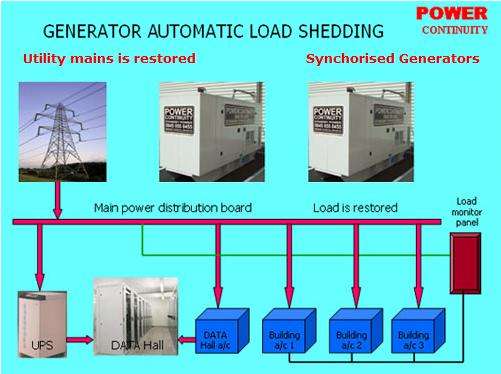 For further information call Power Continuity on 0845 055 8455
Also read the following helpful related articles