IGBT (insulated gate bipolar transistors)
IGBT's (insulated-gate bipolar transistors) are used in modern Uninterruptible Power Supplies (UPS) combining high efficiency with fast switching whilst keeping the frequency output without narrow tolerances. Stable seamless electrical power supply.
IGBT provide extremely low voltage distortion and improves the power efficiency especially when supporting IT equipment and Computer/server loads. IGBT are mostly used in Static UPS systems that have battery back up autonomy for Power Continuity.
Insulated-gate bipolar transistors
Insulated-gate bipolar transistors are actually a three-terminal power semiconductor device that operates as an electronic switch.
Within a UPS you will find many of these, dependent on the size of the UPS.
The larger the system the more insulated-gate bipolar transistors.
IGBT act in a similar way electronically as a Thyristor.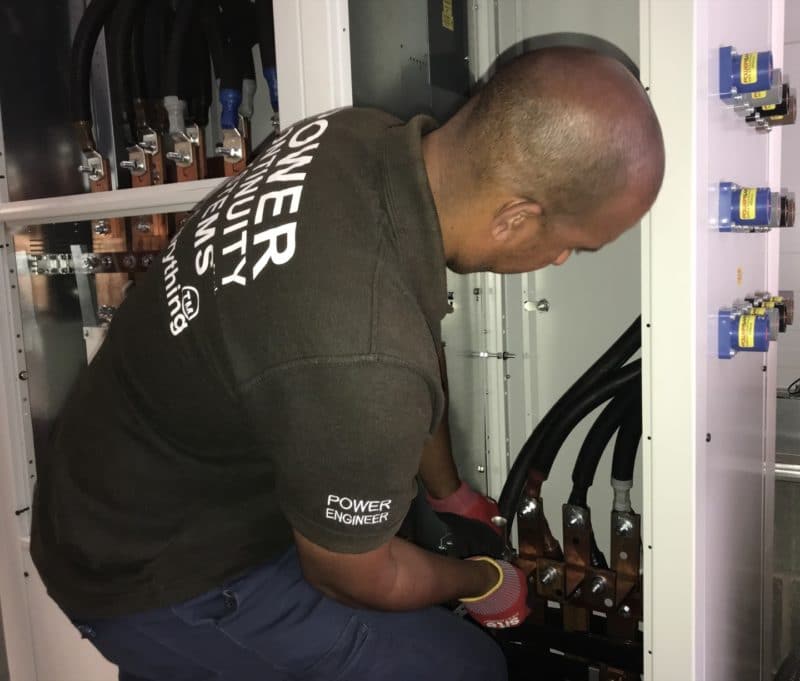 Although IGBT are superior and faster.
Inverters can be sized smaller in UPS's when IGBT's are used within the UPS design.
IGBT's are a functional part of a UPS and are fully integrated into Mother Board operations.
Therefore, insulated-gate bipolar transistors are critical.
The life of IGBT's depend on the load and environment of the UPS.
They don't last forever.
IGBT failure
Mostly IGBT's last the life of an installed UPS.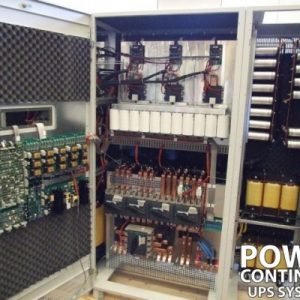 For small UPS this is quiet short.
Larger UPS systems have a working life of between 12-14 years maximum, by which time,
IGBT's, will begin to fail amongst other key components.
As with any electronic components, IGBT's have a shelf life and do NOT last forever.They will FAIL.
IGBT do require regular replacement. If the IGBT fails then your UPS will fail.
On the other hand, usually the UPS system is upgraded or replaced, before IGBT's begin to fail.
Always keep your UPS DUST free and in a cool air conditioned environment
Build up of dust and air borne debris can interfere with the operation of a UPS and cause over heating leading to a FIRE.
As well as , shorten dramatically the life IGBT's.
KEEP ALL UPS DUST FREE & REPLACE IGBT & CAPACITORS REGULARLY
CONTACT POWER CONTINUITY ON 0845 055 8455
FOR UPS SERVICING 24/7
Also read the following helpful related articles