LV Switch Gear Water Damage Prevention
LV Switch gear water damage prevention is a priority, whether the risk is from water pipes or flood plain. Something we all know is water and electricity do not mix. Whereas transformers can be rated to be outside and therefore waterproof, most LV switchgear is not waterproof and you run the risk of the water shorting the panel, which as a minimum would cause power loss and potentially cause damage to the LV switchgear.
If there is any risk of LV Switch gear water damage follow these precautions:-
Install the LV panels on plinths that are at least 30 cm ABOVE ground level.
Ensure all cables are TOP entry.
Have NO water pipes above the LV Switchgear
Ensure that the floors above the LV switchgear also have NO water pipes above the area of the LV panels.
Install water detection alarms in the LV room
Have a means of isolation OUTSIDE of the LV room in case of emergency isolation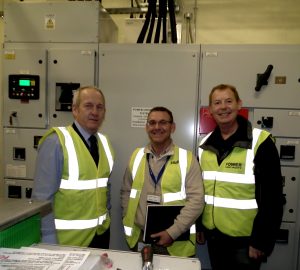 Should the worst happen – NEVER touch water damaged LV panels
Ensure competent engineers test safely before ANY works takes place – if doubt isolate and vacate.
Power Continuity design, build and test LV Switchgear call:
0845 055 8455
We're here to help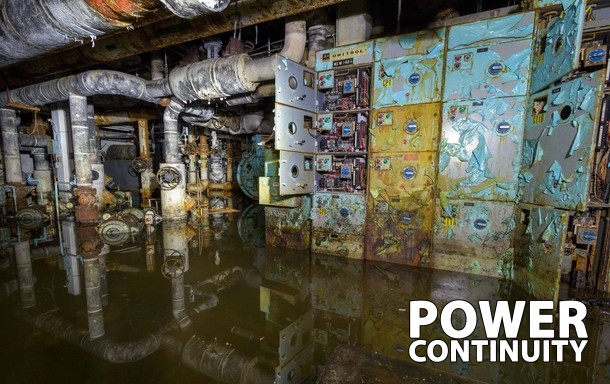 Also read the following helpful related articles