Micro/Mini Data Centres, Permanent & Temporary
Power cut events of the last few months, has should the importance of prepared resilience for all eventualities. Remote access allows all colleagues to be able to work away from established office environments.
A containerised Micro/Mini Data Centre located inside or outside the building provides multiple server cabinets, with a secure IT stand-alone environment. Whether permanent or temporary, these are cost effective and ready to use well before any brick built IT alternatives. Serious Power Continuity strategy ensures operational status 24/7.
Who needs Micro/Mini Data Centres?

Head offices often have multiple IT comms rooms scattered across the campus. Each IT environment needs valuable space, certainly for Air Conditioning, Uninterruptible power supplies, Server Cabinets, A & B feed supplies to each rack, Fire Suppression, lighting and Diesel Generator backup.
The way forward, are Micro/Mini Data Centres. Containerised & Flexible.
Consisting of anything from 3 to 18 racks. Totally self-isolated from the existing building, these are standalone, walk inside comms environments with Hot & Cold aisles.
Just like their brick built equivalents, except these can be re-deployed.
Whether placed inside a warehouse, car park, or within a building space, they become the heart of your operations. Secure, dependable.
Power Continuity Engineers carry out a detailed IT power survey to identify the level of business continuity you require.
Then, with your input, we design from the ground up your very own bespoke automatic Power Continuity Micro/Mini Data Centres System.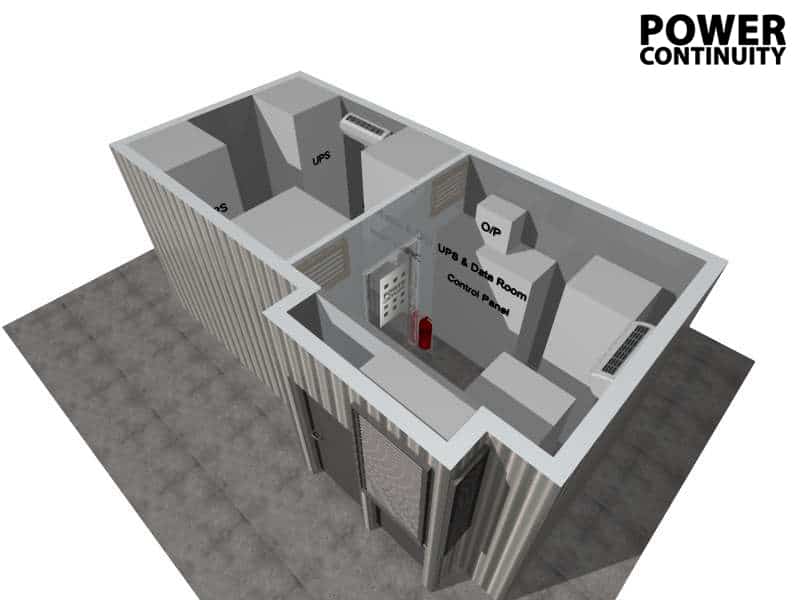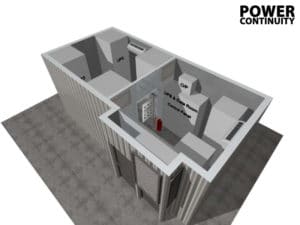 Ensuring that after installation, all you have to do is populate the racks and you're ready to go. Guaranteed and Warrantied for 5 years *
Power Continuity ensuring Business Continuity for remote workers,24/7.
Why Power Continuity Data Centres?
Every system is offered with 3D visualisation, so you see what you have chosen in 'real life' experience, before we build. Any changes? We can add and subtract. Your choice to suit your needs and no more power cuts.
Better still, no more fear of disruption, as your NO BREAK Power Protection 'kicks in' automatically. Equals, NO loss of Data access. Power Continuity will eliminate ALL and EVERY disruption caused by random power dips, spasmodic brown outs, over voltages as well as under voltages. We design, build and install UPS systems backed up by rapid start diesel generators ensuring you have Control in your hands. No longer at the mercy of GRID power. Work with or without the GRID.
Refurbishment of your existing Data Centre
We fully understand that all businesses have a preference, for instance you prefer to refurbish your existing Data Centre?
Power Continuity therefore installs UPS hire and Temporary Silent Generators to allow us to replace your aged Data Centre infrastructure, real time.
Our own 'in house' engineers. build & pre-assemble New Racks, UPS Power Systems, Air Con and Fire Suppression systems before the installation begins.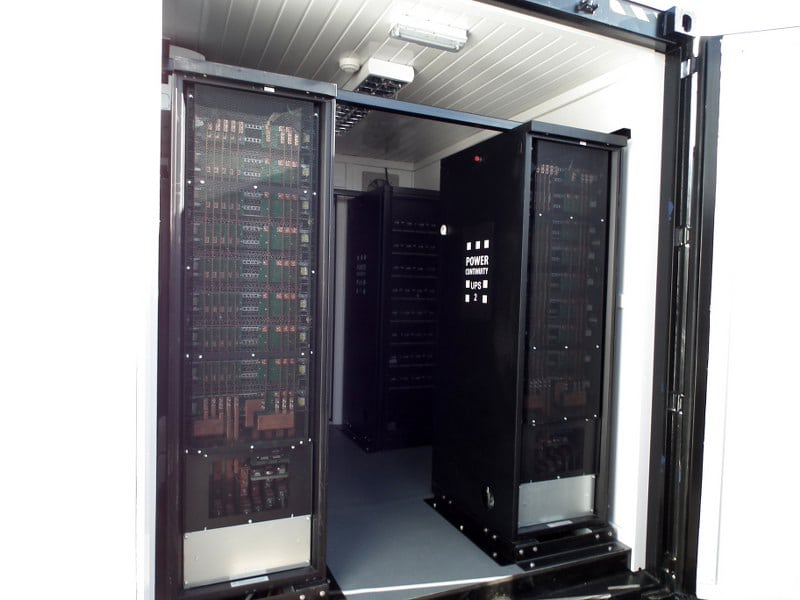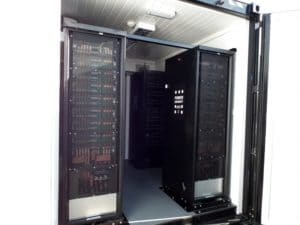 Allowing time for any final tweaks to the design. Once installed Site mains fail test, proves our system works, automatically, every time.
100%automatic NO Break power protection installed solution, from conception to implementation for total 100% power loss prevention 
Your Future depends on the IT decisions of today.
With almost 30 years, installed NO Break Power Protection look no further for flexible containerised Data Centres it has to be Power Continuity Ltd.
A secure future requires a dependable, reliable, guaranteed clean power.
Just call us for a free site survey.
Also read the following helpful related articles