Modular UPS Systems – Why?
UPS modular systems are popular. When buying a new UPS you need to choose whether to go for a modular UPS or a traditional UPS. Modular UPS, although typically marginally more expensive, do provide a number of benefits:
Ability to expand – As your comms room or data centre power requirements grow, a modular UPS can also grow. It can expand the capacity of your UPS by adding additional power modules. This is without having to replace the entire UPS.
Added redundancy – By having a number of power modules within the UPS, it is easy to achieve N+1, N+2 within the same unit.
Ease of maintenance – Removal and replacement of a failed power module can be simple. If there is sufficient capacity in the other modules, they will support the load until the replacement unit is added.
Greater efficiency – Whilst a traditional UPS' power efficiency is good, at very low usage, it can fall away somewhat. The modular system can intelligently turn off underused power modules to increase the overall % use on the live modules. As a result, this will increase the actual in-use efficiency.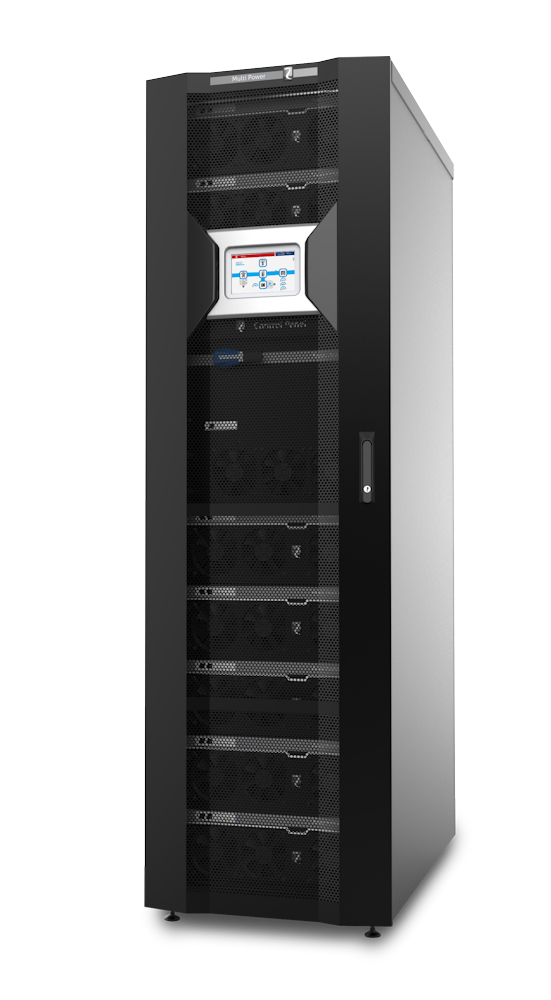 There is often no right or wrong answer to which way to choose: the important thing is considering what suits your business.
Call Power Continuity on 0845 055 8455 and Our engineers will help you choose the best Modular UPS Systems for you.
Also read the following helpful related articles