What are Uninterruptible Power Supplies Electrical Installations? – Power Continuity
Electrically installing a UPS, or protected power system is a specialised task. Performed only by qualified and experienced electrical contractors.
The supplier of the UPS equipment should be able to undertake the installation work or supply a list of suitable contractors who can provide references of previous installations.
Furthermore, take the time to:
1. Check the credentials of the staff who will be installing the equipment
2. Contact and investigate previous installations and discuss their work with the staff on the other sites.
It is important to ensure the installation is carried out in strict accordance with the supplier's instructions. Careful to comply with local and national electrical installation regulations.
Installation Design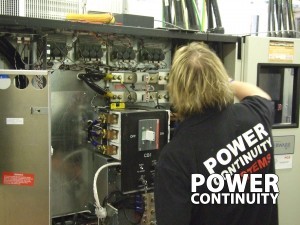 Small and medium sized UPS equipment will probably require very little installation work and minimal changes to the existing electrical wiring. However, if larger, high-power UPS equipment is being installed, carefully consider the switchgear and cabling arrangements.
Above all, careful planning the electrical installations will save on time and costs. Allow for possible business growth and the addition of extra UPS Modules.
Using an integrated switchgear and busbar solution, certainly makes the installation process for a modern parallel system much simpler by:
Firstly, providing a single point of entry for the incoming mains supply
A single point of entry for the bypass mains supply
A fully interlocked maintenance (or wrap-around) bypass circuit
Certainly fit correctly sized busbars and circuit breakers
Co-ordinated protection for the load and UPS equipment
Lastly, straightforward connection of load distribution panels
Also read the following helpful related articles