What are Uninterruptible Power Supplies Parallel Systems ?
This type of system comprises two or more UPS modules that operate together to feed a common critical load bus. This means you can increase the overall capacity to support more load and / or provide additional redundancy. Therefore, if one UPS fails you still have the other units to back up the load.
Units forming part of such a multi-module system are identical in operation to that of their corresponding single module counterparts. Manufactured for use in either configuration. Without the need for complex modification.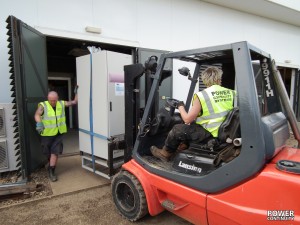 There are two major reasons for installing a parallel system. The first is to increase the effective UPS capacity to enable the 'system' to power a larger load than is otherwise possible with single module.  The second is to introduce a measure of module redundancy to improve the anticipated system reliability. Parallel UPS systems are therefore commonly categorised as either 'capacity' or 'redundancy' systems. On the other hand, some are intelligent enough to operate as either. Dependant on the prevailing circumstances.
Irrespective of the intended mode, all the modules forming part of a parallel system, must be of the same type and rating. For example, it is not possible to parallel a 30kVA unit with a 120kVA.
Also read the following helpful related articles