When Should a Standby Generator Be Used?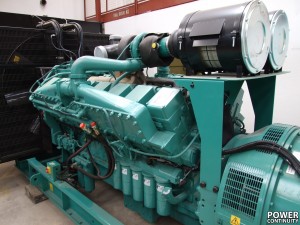 The decision to use a standby generator depends on the reliability of your utility provider's distribution system. It is advisable to base your decision on the economic and/or safety risks inherent to the protected application. Not to mention, cost comparisons of different solutions, with or without a standby generator.
For each of these points, consider the following:-
Security of supply provided by your utilities distribution system. The is a risk of downgraded voltage quality. Caused by disturbances of other users or climatic conditions. Resulting in repeated use of battery power and a reduction in the actual backup time available.
Risks of extended outages – what guarantees does the utility provide and what backup means does it have at its disposal?.
Economic and/or safety risks involved – how critical are the protected applications and what is the cost of down time?
Cost comparison between a solution with a battery and a solution with a generator – the analysis must take into account the power ratings, any possible load shedding, the available space, operating constraints (special rooms, noise, etc.). Practically speaking, gensets are useful for long backup times when the application requires at least 30 minutes to one hour or longer
UPS backup time, when a diesel generator is installed.  When a diesel generator is available, UPS backup time must take into account the generator start up time. This is because the generator will power the UPS and the batteries. In this case there is no requirement for a long UPS autonomy. 10 minutes battery backup is sufficient. Once the generator has started, it will power the UPS for as long as there is fuel in its tank.
Also read the following helpful related articles