HV & MV Installations & High Voltage Works – PowerContinuity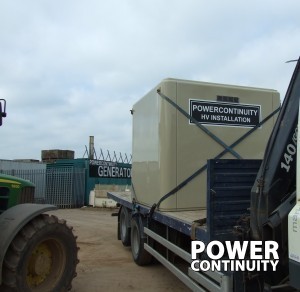 MV & HV installations including new transformers, switchgear and control panels and all HV cabling and trenching is carried out by PowerContinuity Systems across the UK.
All works are carried out closely with your Utility Provider and the Infrastructure partner (e.g. Central Networks) to ensure that all works are completed safely and efficiently.
HV installations need regular service and health checks. Out of sight should never be out of mind. Issues can occur underground as well as in sub stations.
Let's maintain your HV and MV equipment to keep it safe and protected.
If your site is at capacity and needing more power, PowerContinuity can provide a new transformer and switchgear installation and give you the extra capacity you need.
We can offer the very latest 'Green' Transformers which are ultra efficient
Paying too much because your voltage is set too high?
PowerContinuity Systems can tap down your transformer to more realistic levels. Some sites we have worked on have been as high as 460 volts direct from the transformer. If you own your own transformer then let PowerContinuity tap your transformer down to 400-420 volts
Design and implementation is all undertaken by PowerContinuty Systems HV & MV teams. Our vehicles are 4×4 mobile workshops so any mainland location can be handled.
Installation –  Which  and why?
Speak with our engineers on
0845 055 8455
We're here to help
Power need not be daunting. Our engineers speak your language.
NEED HELP TO FIX PROBLEM ?
SEARCH FREE KNOWLEDGE BASE