UPS Installation 
Essential power must have uncompromising uninterruptible power installations with the freedom to for you to choose the best UPS power systems for your budget.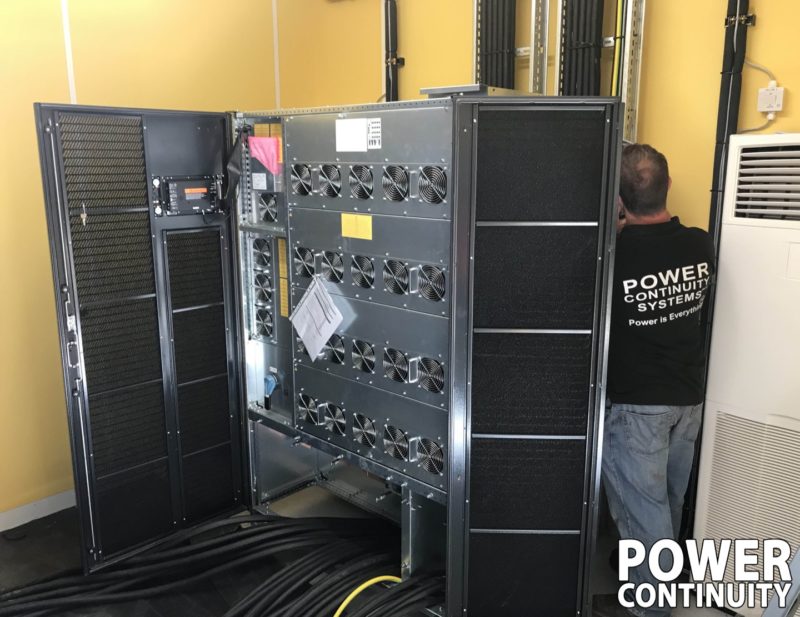 POWER CONTINUITY power protects the biggest names in the UK.
We offer truly unbiased advice for the ultimate business continuity package, from conception through to implementation.
We are the most well-known independent power specialist in the UK supporting the backbone of the UK economy.
It's essential to install fully automatic reliable emergency power installations without compromising your critical infrastructure 24-7.
Our Electrical installation teams will produce a robust UPS installation to protect your critical systems.
Power Continuity have over 25 years of design, build and fully integrated electrical installations in the most demanding critical environments. In fact winning Company of the Year 2020
UPS installation for NO Break power continuity with remote monitoring, puts the Power in YOUR control.
Your journey to Power Protection  Independence begins here, with a Free Site Survey.
Power Continuity design, build and install seamless 'no break' clean uninterruptible UPS installations. throughout the UK & Ireland.
Choose the UPS Power System from our wide range of UPS Brands. We carry out the UPS Installation with our own engineers.
Seamless clean NO BREAK power protection, with Power Continuity.
Uninterruptible Power Supplies need not be daunting. Let's Help!
100% UPS Power Continuity critical system protection.
Independent power control. Never worry about the GRID again.
Need a UPS Installation quotation
or guidance with no obligation?
No problem, just call us on:-
0845 055 8455
our friendly engineers are here to help.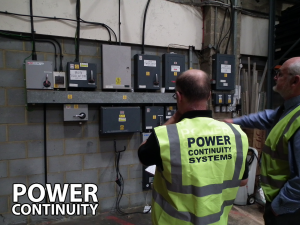 Site Survey  
We site survey your building at no cost to offer you a choice of UPS power systems that fit your budget.
Check out most cost effective UPS installation.
UPS Installation Design
Power Continuity will design from scratch a fit for purpose UPS power system.
Provide the schematics and electrical drawings.
Everything you need for any new build or office re-development.
Which UPS is Best? 
You can choose which make of UPS Brand.
Company preferences may dictate a preferred supplier.
SNMP remote power control management systems, not an issue.
Power Continuity install all the leading genuine Generator and UPS manufacturers.
Therefore, you can choose the UPS power system, that most suits your  IT Comms environment requirements.
In the long run it is better to install a Global UPS brand, which inspires future confidence, that parts and firmware upgrades will always be available.
Experience
Power Continuity systems engineers have over 25 years of complete UPS installation experience.
Positioning UPS Installation systems in basements, in restricted areas, even in remote unmanned sites.
Extreme weather condition purpose build containers.
UPS Maintenance
We train your own personnel in the basic operation of your new UPS Systems.
Furthermore, we also cover the whole system with our 24-7 UPS maintenance and emergency call out team.
Site Services 
Power Continuity work with any UPS make or chosen supplier to arrive at the finished system to meet your companies exacting requirements.
UPS power systems and Diesel Generators are synonymous with each other in as much, as being the only serious way
to guarantee power protection for critical systems in the event of a power failure. Click here for more information on generators
NEED HELP TO FIX PROBLEM ?
SEARCH FREE KNOWLEDGE BASE