Chloride was bought out by Emerson Power Networks in 2010. Although it is no longer possible to purchase the Chloride range below, PowerContinuity offer service, maintenance, repair and battery replacement services for the entire Chloride range.
For more information, call us on:
0845 055 8455
We're here to help
70-NET from 10 to 60 kVA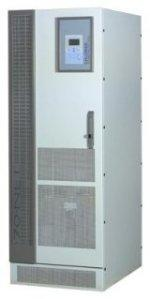 Secure Power Always
70-NET is a reliable, user-friendly UPS that is designed for easy installation, control and use. The product is ideal for the protection of the most critical environments including networks, industrial applications and management systems. The product can be perfectly integrated in computing environments, due to its quiet operation and compatibility with a wide range of communication interfaces.
Key product benefits include:
Double Conversion and Digital Interactive capability.
Up to 8 units may be connected in parallel.
Active input Power Factor correction (PFC), standard for the entire range.
Active input current THDi correction, standard on 10 to 40kVA range.
Graphical LCD display as standard user interface.
Fully integrated batteries, from 10 to 40kVA.
Standard separate reserve input feeder for the entire range.
T (galvanic isolation 400/400V 50Hz) and LAM (galvanic isolation 208/208V 60Hz) versions, with adaptation fully integrated into the UPS cabinet. An industrial grade version will be also available for applications in harsh electrical environments, equipped with integrated galvanic isolation (400/400V 50Hz) and TVSS (Transient Voltage Surge Suppressors).
80-NET: the Ultimate Mid-Power UPS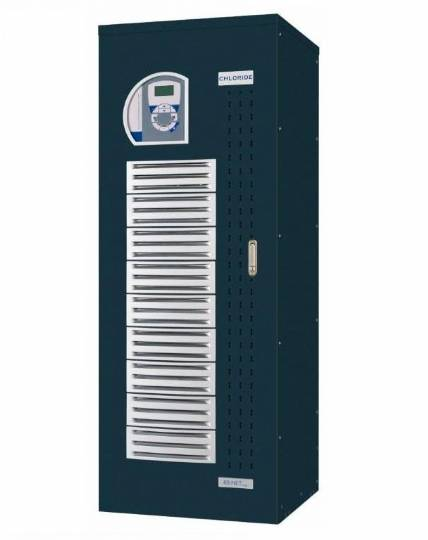 Transformer-less design for low weight, compact design and higher efficiency.
80-NET is an entirely new transformer-less UPS offering unique IGBT rectifier and inverter employing double conversion technology. This architecture combines the secure power provided by double conversion with the efficiency provided by digital interactive technology. 80-NET can be fully adapted to meet diverse requirements in terms of battery backup time, power, redundancy and harmonic control.
Key Features:
An extremely user-friendly interface consisting of a graphic LCD display, allowing for easy interaction with the UPS and ensuring time- saving service interventions
Chloride's patented version of Digital Vector Control technology, allowing real-time control of output power quality
Advanced Battery Care (ABC) allowing users to programme periodic automatic battery checks, prolonging battery lifespan and optimising customer expenditure
Chloride's CROSS switch, which can effectively manage electrical power distribution for multiple configuration
Fully compatible with LIFE.net, Chloride's remote monitoring tool
Fully compatible with Chloride's Connectivity Suite, which enables the safe shutdown of network applications in the event of a prolonged mains power supply outage
90-NET from 60 to 800 kVA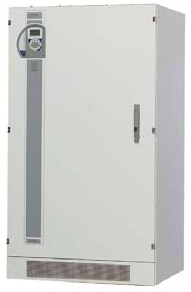 Digital technology delivers maximum security.
The all new 90-Net UPS System is the result of modern digital technology applied to power supply protection. Chloride's digital control system, Vector Control, enables all overloads, frequency variations, transient disturbances, brief interruptions and blackouts to be eliminated in real time. This new method of digitally processing signals is 10 times quicker than current analogue methods. 90-NET is a step forward for the protection of mission critical loads.
Key Features:
Vector Control: 90-NET is the first UPS to apply digital control enabling the optimisation of power quality in the event of an overload
Available with ratings up to 800kVA
Parallelable up to 8 times to reach 6.4MVA
Available not only in distributed parallel and centralised systems, but also in a High Fault Clearance version
Intelligent Double Conversion enables the UPS to select one of the two available architectures, on-line double conversion and digital interactive, to optimise power supply conditions
LIFE bundled
Possibility of integration with CROSS static switch assembly.
Outstanding performance:Input armonic distortion reduced with 12-pulse versions and THD filters
Advanced battery care
Wide range of optional extras
PowerContinuity Means Business Continuity
NEED HELP TO FIX PROBLEM ? SEARCH FREE KNOWLEDGE BASE